Harbor View, Grand Marais, Minnesota
---
This holiday season the big attraction along the North Shore is Duluth's Bentleyville Tour of Lights, one of the largest outdoor holiday lights displays in the USA.

Duluth's Bentleyville
Christmas Lights Village
2022 Holiday Lights
Opens November 19th
Things to See & Do Events
Minnesota Lake Superior North Shore Communities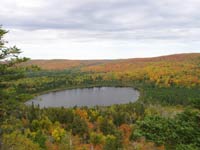 Oberg Mountain Trail
Minnesota North Shore Fall Color



Minnesota North Shore Directory (below)


Best Rock and Agate Picking Beaches Along the North Shore

Guide to North Shore State Parks & Campgrounds
Minnesota North Shore Directory
(Scenic Highway 61)
Lake Superior Circle Tour
- Minnesota North Shore Directory Page (you are here !)
- Minnesota North Shore Waterfalls
- Minnesota North Shore Golf Courses


- Duluth, Mn Calender of Events Page

-Canal Park Shopping

-Canal Park See & Do

-Duluth Lakewalk

-Duluth Rose Garden

-Duluth Hawk Ridge

-Enger Tower and Gardens

-Best Duluth Burger Places - 1

-Best Burgers in Duluth - 2

-Duluth Scenic Color Train

-Kia Duluth Drag Race & Car Show

-Lake Superior Railway Museum

-Skyline Drive

-John Beargrease Sled Dog Marathon

-Bentleyville Holiday Light Village

-Christmas Holiday Events

-Grandma's Marathon Festival

-Duluth Tall Ships Festival

-Enger Park Golf Course

-Lester Park Golf Course


- Two Harbors to Beaver Bay

-Two Harbors, Mn

-Gooseberry Falls State Park & Hiking Trail Map

-Split Rock Lighthouse State Park & Hiking Trail Map

-Winter Recreation - Two Harbors to Beaver Bay

-Beaver Bay - Silver Bay

- Tettegouche to Temperance River

-Tettegouche State Park Hiking Trail Map

-Temperance River State Park

-Shovel Point & Palisades Head Scenic Lookouts

- Cascade River to Grand Portage

-Cascade River State Park Hiking Trail Map

-Moose Mountain Fall Color

-Grand Marais, Mn

-Grand Marais - Classic Car Show

-Grand Marais - Visitor Events

-Grand Marais - Artists Point & Lighthouse

-Grand Marais North Shore Dragon

Boat Festival

-Grand Portage, Mn

-Grand Portage Rendezvous Days
- Directory to North Shore Minnesota State Parks, Campgrounds & Hiking Trails
- Winter Activities & Events Minnesota North Shore
- Lake Superior Campground Directory
-Travel Planner - Planning your Lake Superior Circle Tour
- Lake Superior Scenic Drive Mileage Guide & Fuel Costs
-Travel Planner Lake Superior Travel Maps with Mileage
---

61 Gems on Highway 61: A Guide to Minnesota's North Shore-from Well Known Attractions to Best Kept Secrets
While this guide book covers a number of the popular North Shore attractions, it also uncovers some "jewels" missed by many North Shore travelers. Even if you've traveled Scenic Highway 61 many times, you may be surprised at the interesting places and things you've missed. 87% of the readers gave this guide 5 stars.
In 1997 we began our first Lake Superior Circle Tour travel adventures in Duluth, Minnesota, then traveled up the North Shore of Lake Superior and then east through Ontario. We repeated this clockwise tour in subsequent years.
In the years since, we've made a number of trips each season to various destinations along the Minnesota North Shore of Lake Superior from Duluth, Mn to Thunder Bay, Ontario.
On our travels we frequently break up the day with short hikes from 1 - 3 hours in length. Both the North Shore state parks and the Superior Hiking Trail offer an abundance of trails.
Among the scenic bonuses of trekking along the North Shore are numerous rivers with waterfalls that empty into the Lake Superior basin. So for our added scenic enjoyment and as a defined hiking goal, many of our hikes have been treks to discover and enjoy these falls - most of which we photographed. Thus waterfalls are featured in many of the photographs in these pages. . . with an occasional lakewalk, a shot from the top of several peaks that we climbed, or another scenic view.
In 2010 we added another series of recreation pages to our North Shore section of SuperiorTrails: golf course reviews. We've played and profiled a number of courses from Duluth to Grand Portage and have compiled a directory of North Shore Golf Courses. In 2014 we added a directory of best North Shore Beaches for Agate Hunting and Rock Picking.
Winter is a great time to enjoy the north shore: cross country skiing, snowshoeing, snowmobiling, winter festivals. See our report on a winter north shore visit to some of our favorite hiking trails on snowshoes and sampling some of our favorite restaurants. The first festival of the winter is Duluth's Christmas Lights Village: Bentleyville Tour of Lights.
Got particular Circle Tour Question? Be happy to help. Drop me a line
- - - Roscoetrails@gmail.com
By Andrew Slade, a Duluth, Mn resident who has hiked and camped extensively along the Minnesota North Shore of Lake Superior. His guide book offers detailed profiles of 23 of his favorite campgrounds along or near the Lake plus information on 43 other campgrounds and camp sites.
We took a side trip 35 miles south of Duluth, to the Minnesota Geology Interpretive Center near Moose Lake, Mn. See our report from our visit and some good pictures of Lake Superior Agates - including how they might look laying on the beach. Another page you might enjoy is our page on Agate Wanna-Bees to help you distinguish true Agates from ones that only look like Agates.