Fall Foliage Tours, Fall Peak Color Change Report, Scenic Color Drives Along Lake Superior Circle Route

View from Summit Peak, Porcupine Mountains
Porcupine Mountains Wilderness Park
Where can I find the best color around Lake Superior?
-- Scroll Down for Sept 28th Fall Color Update - -
---
---
SuperiorTrails.com - Reinhold Development - 2023
Privacy Policy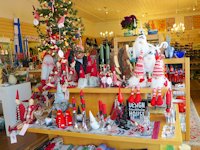 Bayfield Holiday Events & Activities

Duluth Holiday Events and Fun.

Winter - Michigan UP
Winter - Wisconsin Winter - Minnesota
Winter - Sault Ste Marie.
---
---
See our Directory of our favorite Upper Peninsula Scenic and Recreation areas.
Don't miss experiencing Duluth's Canal Park, Shopping and Entertainment District.

Duluth's Enger Park Tower provides a panaramic view of the city of Duluth.

See our reviews on Best Hiking and Camping Guides around Lake Superior.
---

Outstanding Fall Color Porcupine Mountains Lake of the Clouds scenic overlook.

Fall Color & Waterfalls along Black River Harbor Scenic Parkway

Tahquamenon Falls State Park offers some of the best fall color in the eastern Upper Peninsula.
Enjoying lake breezes and views at the Duluth Canal Park Brewery Beer Garden - Canal Park.

See the lighthouses on an Apostle Islands Cruise.